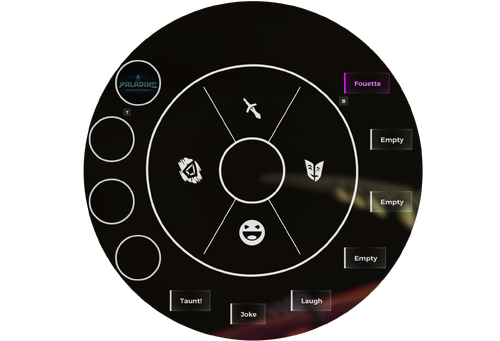 The Cosmetic Wheel released in Paladins Update 1.3 brings a new feature that allows the player to use multiple Sprays and Emotes in game. Players can equip up to 4 total Sprays and 4 total Emotes.
The Cosmetic Wheel can be accessed by Selecting G on PC, or LEFT D-PAD on Console, replacing Weapon Inspect. Players can still use their binds for Sprays, which will play the last selected on the Cosmetic Wheel.
Access from the Cosmetic Wheel.

There are 4 Emote Slots. Emote Slots are per Champion.
There are 4 Spray Slots. Spray Slots are Global and carry across all Champions.