Temple Isle (previously known as Temple Ruins) was one of the maps in Paladins.
Description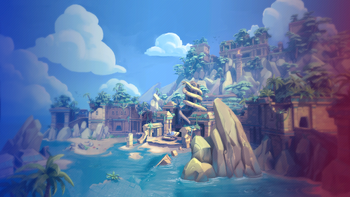 This map had 3 different sections with mirrored layouts and was designed for 2 teams of 5 players. Each section had a Capture Point in the middle. The bases were located at opposite ends of the map. This map featured Stealth Grass.
This map was reworked and divided into smaller maps:
Lore
While the map itself is no longer completely canon, as the three reworked maps that originate from it were revealed in the official map to not be so close to each other, the name of this map is still in use to describe a canon location; that being the former home of the skadrins, as mentioned here.
Minimap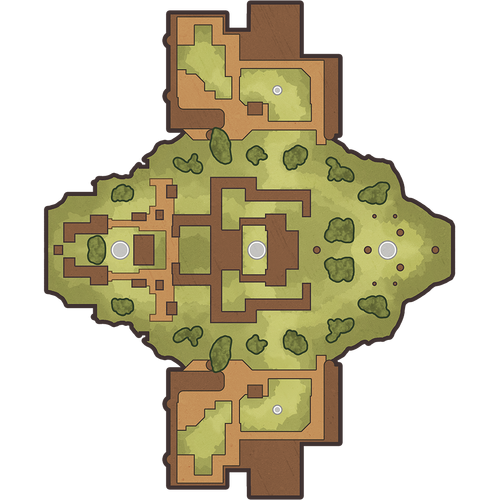 Video